Super Juicy Grilled Burgers with Blue Cheese and Avocado Warm Weather Favourite Recipe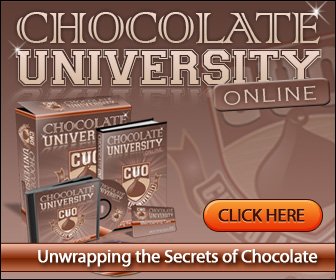 Super Juicy Grilled Burgers with Blue Cheese and Avocado Warm Weather Favourite Recipe
There are two things you need for super juicy, flavourful grilled burgers: Fat and seasonings. For the best tasting burgers, choose ground meat with a higher fat content. For example, pick regular ground beef instead of ground chuck, ground round, or ground sirloin. If the package labeling doesn't clearly indicate what you are buying, don't be afraid to ask the person behind the meat counter to point you in the right direction.
Ground beef doesn't have much flavor, so it is important to add additional seasoning to it. For this recipe, a combination of sweet Italian pork sausage, salt, black pepper, Worcestershire sauce, onion, garlic, and fresh rosemary are used to pack a lot of flavor into each bite. As an added bonus, the Worcestershire sauce and onion increase the juiciness of the burger without adding extra fat.
Tip: This recipe doesn't specifically call for bacon, but it would be a wonderful addition to the blue cheese and avocado.
Prep time: 15 minutes
Cook time: 8-10 minutes
Yields: 8 burgers
Super Juicy Grilled Burgers with Blue Cheese and Avocado Ingredients:
2 lbs. regular ground beef
1 lb. ground sweet Italian pork sausage (no casings)
3 T. Worcestershire sauce
¼ c. white onion, very finely minced
4 cloves garlic, very finely minced
3 T. fresh rosemary, stems removed and leaves finely minced
Sea salt and black pepper, to taste
Blue cheese, crumbled
8 hamburger buns, lightly toasted*
2 T. unsalted butter, melted
*To toast buns, brush the inside surface of each bun with the melted butter and place over indirect heat while the burgers are cooking.
Toppings:
Leaf lettuce
Tomato, sliced
Avocado, sliced
Directions:
1. Clean grill grates and spray with non-stick cooking spray. Pre-heat grill to high.
2. Add ground beef, sausage, Worcestershire sauce, onion, garlic, and rosemary to a large glass bowl. Season with salt and black pepper, to taste, and combine thoroughly. Make sure both types of meat and all seasonings are completely incorporated throughout the mixture.
3. Divide meat mixture into 8 equal parts and shape each part into ¾-inch thick patties. Place patties on a lined tray and use your thumb to create an indent in the middle to keep them from puffing up while cooking.
4. Place patties over direct, high heat on your grill and cook for 8-10 minutes.
Tip: Actual cooking time will depend on desired level of doneness, so check after 4-5 minutes and adjust final cook time accordingly. (According to the USDA, the safe internal temperature for ground beef and pork is 160°F. Use an instant read thermometer to confirm).
5. Flip and move burgers to indirect heat 2-3 minutes before they are done. Top with blue cheese and close lid to allow cheese to melt completely.
6. Transfer burgers to a platter and serve immediately on toasted hamburger buns and topped with lettuce, tomato, and avocado slices. Enjoy!
Click on Warm Weather Favourite Recipes for more! Or check out this other great healthy recipes.