Creamy Chicken and Asparagus Linguine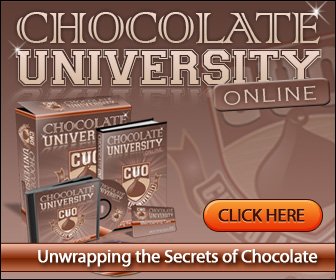 Creamy Chicken and Asparagus Linguine
Here is one of this month's release for the monthly kitchen-tested recipes:
+ Creamy Chicken and Asparagus Linguine
Testing Note: Transferring the cooked linguine directly into the skillet with the chicken and asparagus (from the pot it was prepared in) adds just enough of the cooking liquid to help thicken up the sauce while eliminating the need to drain and rinse the pasta.
Prep time: 15 minutes
Cook time: 20 minutes
Serves: 4
Ingredients:
½ c. heavy cream
3 T. unsalted butter
4 oz. cream cheese, cut into chunks
1 c. Parmesan cheese, freshly grated + more for serving
¾ c. chicken broth, divided
Sea salt and black pepper, to taste
1 lb. linguine
2 T. extra virgin olive oil
½ c. shallots, chopped
2 large cloves garlic, minced
1 lb. boneless, skinless chicken breasts, cubed
2 t. fresh lemon zest, preferably organic
1 lb. asparagus, trimmed and cut into thirds
3 T. fresh parsley, chopped
Optional Garnish: Fresh parsley sprigs and sliced lemon
Directions:
1. Prepare the cheese sauce by combining the heavy cream, butter, and cream cheese in a large skillet set over medium-low heat. Season with salt and black pepper, to taste, and whisk to combine.
2. Heat the cheese mixture, stirring continually, until no lumps remain, approximately 1-2 minutes. Gradually stir in the Parmesan cheese, one-quarter cup at a time, until completely incorporated into the sauce.
3. Stir one-half cup chicken broth into the cheese sauce and stir to combine. Reduce heat to low and simmer until the sauce reaches the desired consistency. Remove from heat and keep warm.
4. While the cheese sauce is simmering, heat a large pot of generously salted water over high heat and prepare the linguine according to package directions.
5. While the pasta water comes to a boil, add olive oil to a large skillet set over medium heat. Add the shallots and garlic and season with salt and black pepper, to taste. Cook, stirring frequently, until golden brown and fragrant, approximately 2-3 minutes.
6. Add the chicken and lemon zest and cook, stirring occasionally, until the chicken is nicely browned, approximately 4-5 minutes.
7. Deglaze the skillet by adding the remaining chicken broth, gently scraping the bottom with a spatula to release any browned bits.
8. Add the asparagus and stir to combine. Cook just until the asparagus is crisp-tender, approximately 2-3 minutes. Remove from heat and stir in the chopped parsley.
9. Using tongs, transfer the cooked linguine from the pot directly into the skillet with the cooked chicken and asparagus. Add the cheese sauce and toss to combine.
10. Serve immediately garnished with fresh parsley sprigs, lemon slices, and additional freshly grated Parmesan cheese, if desired. Enjoy!