Almond Buttercrunch Candy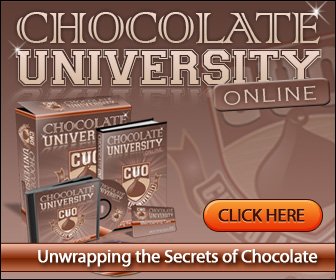 Almond Buttercrunch Candy
Enjoy this month's kitchen-tested recipe – the Almond Buttercrunch Candy!
This delicious classic candy recipe is sure to become a new family favorite. It is always a welcome treat during the holidays or anytime you need a thoughtful host/hostess or teachers' gift.
Proper timing is one of the keys to success with this recipe. For example, you'll want to add the baking soda and vanilla extract to the hot candy mixture as soon as you remove it from heat. Plus, you'll also want to have the ground chocolate chips ready in advance to spread on top of the hot candy mixture right away so it melts from the heat. Therefore, be sure to have all ingredients measured, prepped, and nearby before you start preparing this recipe.
Prep time: 15 minutes (+ time to chill)
Cook time: 25 minutes
Serves: 6-8
Special Equipment: Candy Thermometer
Almond Buttercrunch Candy Ingredients:
1 c. blanched whole almonds
½ c. sliced almonds
½ c. + 2 T. unsalted butter, divided
1½ c. chocolate chips, divided
1¼ c. white sugar
2 T. water
1 T. corn syrup
¼ t. salt
1 t. real vanilla extract
1 t. baking soda
Directions:
1. Place top oven rack in the center positions and preheat oven to 350°F.
2. Spread whole almonds on a baking sheet into a single layer without overcrowding and place in the pre-heated oven for 5-6 minutes.
3. Remove baking sheet from oven and push the whole almonds to one side of the baking sheet, as shown. Pour the sliced almonds on the other side and spread into a thin, even layer. Return baking sheet to the oven for another 4-5 minutes. Remove from oven and set aside.
4. Place the toasted whole almonds in a food processor and pulse until only a few larger pieces remain. Set aside.
5. Melt two tablespoons butter in the microwave and set aside.
6. Create a sling from parchment paper, as shown, and line an 8" x 8" baking pan with it. Pour the melted butter onto the parchment paper and spread evenly across the bottom and the sides of the baking pan.
7. Sprinkle half the ground almonds onto the greased parchment paper, as shown, in an even layer in and set aside.
8. Pour one-half cup chocolate chips into a microwave safe bowl. Microwave on high, stirring every 20-25 seconds, until completely melted. Remove from microwave and pour the melted chocolate over the ground almonds. Spread into an even layer with a spatula and place in the refrigerator just until set.
9. Add the remaining chocolate chips to the food processor and pulse until chopped small. Set aside.
10. Place a large, heavy saucepan over medium heat. Add remaining butter, sugar, water, and corn syrup and stir continually until the butter is completely melted, approximately 5-6 minutes.
11. Stop stirring and add the candy thermometer to the saucepan (without touching the bottom) once the mixture begins to bubble. Reduce heat to just below medium and continue to cook until the mixture reaches between 290°F – 295°F.
12. Remove from heat and immediately stir in the vanilla extract and baking soda. Pour mixture into the prepared baking dish and gently tap on the counter until the hot candy mixture is level.
13. Add the ground chocolate chips in an even layer across the top and spread with a spatula until melted and smooth, as shown. Sprinkle the remaining ground almonds in an even layer on top, and finish with the toasted sliced almonds.
Tip: Press down gently with your fingers to make sure the almonds adhere to the layer of chocolate.
Place in the refrigerator for 10-15 minutes, or just until set.
14. Remove from refrigerator and lift the parchment paper from the pan. Place the candy on a cutting board and carefully break apart with the tip of a sharp knife into individual pieces, as shown. Serve immediately or store in an airtight container in the refrigerator for up to 2-3 weeks. Enjoy!
Check out this other great monthly recipes.