Sausage-Stuffed Mushroom Caps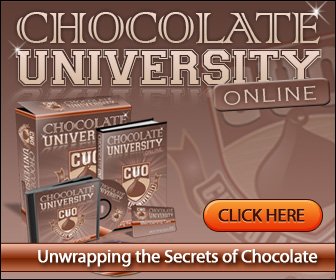 Sausage-Stuffed Mushroom Caps
This versatile appetizer recipe is sure to be a big hit at your next party or casual gathering. When selecting mushrooms for this recipe, choose ones with small to medium-sized caps for best results. Using a mixture of baby Portobello and white mushrooms makes for an attractive presentation. However, it should be noted that the more delicately flavored white mushrooms do not compete with the filling the way the more distinctive tasting Portobello caps do.
Prep time: 20 minutes
Cook time: 45-50 minutes
Serves: 4-6
Sausage-Stuffed Mushroom Caps Ingredients:
8 oz. package of baby Portobello mushrooms, cleaned
8 oz. package of white mushrooms, cleaned
2 T. extra virgin olive oil
½ c. Marsala (or dry white) wine, divided
12 oz. bulk spicy Italian sausage
3 cloves garlic, peeled and finely minced
4 fresh sage leaves, washed and julienned
8 oz. cream cheese, softened
1/3 cup Parmesan cheese, freshly grated
Salt and pepper, to taste
Optional Toppings:
3 T. Panko breadcrumbs
3 T. Freshly grated Parmesan cheese
2 T. fresh parsley, chopped
Directions:
1. Position top oven rack in middle position and pre-heat oven to 350°F.
2. Remove stems from cleaned mushrooms by grabbing them as close to the cap as possible and gently twisting. Roughly chop removed stems and reserve in a separate bowl, while placing intact caps in a larger bowl.
3. Add olive oil and 3 tablespoons wine to the bowl containing mushroom caps and toss gently to evenly coat. Set aside.
4. In a large skillet, cook sausage over medium heat until thoroughly browned, approximately 8-10 minutes. Break apart chunks with a spatula or wooden spoon as the sausage cooks. Once browned, drain excess fat before proceeding.
5. Add chopped mushroom stems and garlic to the pan and cook until mushrooms are soft and start to release liquid, approximately 4-5 minutes. Add fresh sage and remaining wine and scrap up any brown bits of sausage from the bottom of the skillet. Simmer for 2-3 minutes or until excess liquid evaporates.
6. Remove from heat and add softened cream cheese and freshly grated Parmesan cheese. Stir until thoroughly combined and cheese is completely melted. Season with salt and black, to taste. Cool slightly.
7. Add one rounded spoonful of the sausage mixture to each marinated mushroom cap and arrange stuffing side up in a 13 x 9" glass baking dish. If desired, sprinkle each stuffed mushroom cap with Panko breadcrumbs, freshly grated Parmesan cheese, or a combination of both before baking.
8. Place baking dish in pre-heated oven and bake for 30 minutes, or until mushrooms are soft and filling is browned on top. For a crispier topping, place baking dish under the broiler for a couple minutes when done cooking. If desired, garnish with chopped fresh parsley before serving. Enjoy!
Click on Comfort Cooking Recipes for more! Or check out this other great healthy recipes.