Rotisserie Chicken Quesadillas with Fresh Pico de Gallo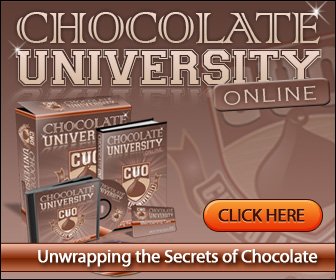 Rotisserie Chicken Quesadillas with Fresh Pico de Gallo
Enjoy this month's kitchen-tested recipe – the Rotisserie Chicken Quesadillas with Fresh Pico de Gallo!
This recipe takes advantage of the time-saving convenience of ready-made rotisserie chicken. A combination of dark and light meat is used here. Either option can be used for this application, but the dark meat is juicier and adds more flavor. If rotisserie chicken is not available, cooked and shredded boneless, skinless chicken thighs are an excellent alternative.
This recipe calls for 1-2 serrano peppers, which can be up to five times hotter than jalapeño peppers. Of course, the amount used will depend on the desired amount of heat. A good rule of thumb is to start by adding a small amount and gradually adding more, if desired, after the flavors have a chance to develop.
Note: Although the taco seasoning includes salt and black pepper, adding a light sprinkle of both to the seasoned rotisserie chicken (see Step #5) adds a nice touch of additional flavor to this recipe.
Time-Saving Tip: For fast weeknight Mexican or Tex-Mex-themed meals, prepare double, triple, or larger batches of the taco seasoning mix. The unused portion can be stored in an airtight container for several months.
Tip: For best results, carefully wipe the skillet with a clean, damp cloth and add a fresh pat of butter before toasting each tortilla. Reusing the butter in the skillet can cause the tortillas to develop an unpleasant dark brown color.
Prep time: 15 minutes
Cook time: 20 minutes
Yields: 6 quesadillas
Taco Seasoning Ingredients:
1 T. ground chili powder
2 t. ground cumin
1 t. ground coriander
1 t. garlic powder
½ t. smoked paprika
¼ t. chipotle powder
½ t. black pepper
¾ t. sea salt
Pico de Gallo Ingredients:
1 pint cherry or grape tomatoes, diced
½ medium red onion, finely diced
2 T. fresh cilantro leaves, finely chopped
1 large lime, juiced
1-2 serrano peppers, finely diced
2-3 large cloves garlic, finely minced
Sea salt and black pepper, to taste
Quesadilla Ingredients:
2 c. rotisserie chicken meat, shredded
1 c. sour cream
1½ – 2 T. taco seasoning (see above)
Sea salt and black pepper, to taste
6 large flour tortillas
¼ c. unsalted butter, cut into 6 equal-sized chunks
1½ c. Mexican blend cheese
Optional: 3 T. fresh cilantro leaves, chopped + more for garnish
To Serve:
2 large limes, cut into wedges
Diced avocado or guacamole
Directions:
1. Place the top oven rack in the center position and preheat the oven to 350°F. Line a large, rimmed baking sheet with parchment paper or Silpat™ baking mat and set aside.
2. Prepare the taco seasoning by combining all ingredients in a small bowl and stir to combine. Set aside.
3. To prepare the Pico de Gallo, combine all ingredients in a medium glass or other non-reactive bowl and stir to combine. Set aside.
Tip: Use a cocktail muddler, as shown, to get as much juice out of the limes as possible.
4. Add the shredded rotisserie chicken to a large bowl and set aside.
5. Combine the sour cream and taco seasoning in a smaller bowl and stir to combine. Add one-half cup of the seasoned sour cream to the shredded chicken and season with additional salt and black pepper, to taste. Toss to combine and set aside.
Note: Reserve the remaining seasoned sour cream for serving.
6. Heat a large, non-stick skillet over medium heat. Add a chunk of butter and spread over the bottom of the skillet with a spatula as it melts. Add a tortilla to the hot skillet and toast on one side for about 1 minute, or just until golden brown, as shown.
7. Transfer the toasted tortilla to the prepared baking sheet, toasted side down. Carefully wipe out the skillet with a clean, damp cloth, then add another chunk of butter. Once the bottom of the skillet is coated, add a second tortilla.
8. While the second tortilla is toasting, add one-sixth of the seasoned chicken meat and one-quarter cup of the shredded cheese to one half of the non-toasted side of the first tortilla.
Note: If using, add the chopped cilantro at this stage, as well.
Fold the tortilla over, as shown, and press down with a spatula to set. Set aside.
9. Repeat Steps #6 – #8 until all tortillas are toasted, filled, and arranged on the prepared baking sheet. Place the baking sheet in the preheated oven for 8-10 minutes, or just until the cheese is melted and the quesadilla is heated through.
10. Remove from oven and cool slightly before cutting each quesadilla into thirds. Sprinkle with some fresh cilantro and serve immediately with lime wedges, diced avocado (or guacamole), the Pico de Gallo, and the remaining seasoned sour cream on the side. Enjoy!
Check out this other great monthly recipes.