Roasted Pear and Blue Cheese Bruschetta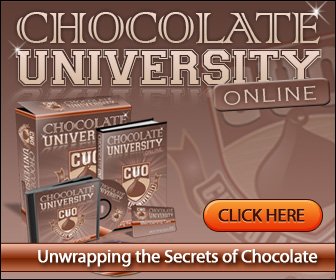 Roasted Pear and Blue Cheese Bruschetta
Enjoy this month's kitchen-tested recipe – the Roasted Pear and Blue Cheese Bruschetta!
As written, this recipe yields 18 appetizers. The remaining baguette can then be used to make crostini or served with other dishes. However, this recipe can be doubled to use the entire baguette, if desired.
Prep time: 20 minutes
Active cook time: 20 minutes
Yields: 18 appetizers
Ingredients:
½ large French baguette
1 large Bartlett pear
2 T. extra virgin olive oil
2 t. dried thyme leaves
Sea salt and black pepper, to taste
3 oz. blue cheese, sliced
1 c. balsamic vinegar
½ c. fresh arugula
1/3 c. walnuts, finely chopped
2 T. honey, preferably local
Directions:
1. Place the top oven rack in the center position and pre-heat the oven to 375°F.
2. Cut half the baguette into 18 equally thick slices and arrange on one side of a large, rimmed baking sheet lined with parchment paper or a Silpat™ baking mat, as shown. Reserve the remaining baguette for another use.
3. Slice the pear in half, stem to bottom, and carefully remove the seeds with a small spoon. Thinly slice the pear halves into half-round pieces, as shown, and arrange on the other half of the same baking sheet.
4. Brush the bread slices and the pear with the olive oil and sprinkle the dried thyme leaves on the pear slices. Season the bread and pears with salt and black pepper, to taste, and place in the pre-heated oven for 10 minutes.
5. Remove the baking sheet from the oven and top each of the bread slices with a thin piece of blue cheese and turn the pear slices. Return to oven and roast for another 10 minutes, or until the blue cheese is melted and the pear is fork tender.
6. Meanwhile, heat the vinegar in a small skillet set over medium heat. Cook, stirring frequently, until the vinegar thickens and is reduced to 1/3 of its original volume, approximately 10 minutes. Remove from heat and set aside.
7. Remove the baking sheet from oven and spread the blue cheese into an even layer on each slice of bread, then top with a couple pieces of fresh arugula. Top each appetizer with a couple slices of the roasted pear and some finely chopped walnuts.
8. Drizzle each appetizer with a little honey and some of the balsamic glaze and serve immediately. Enjoy!