Pan-Seared Swordfish with Rainbow Ribbon Salad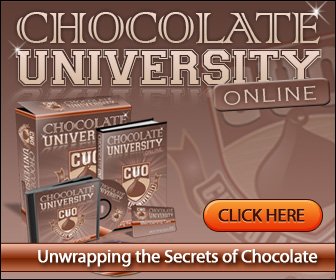 Pan-Seared Swordfish with Rainbow Ribbon Salad
Enjoy this kitchen-tested recipe packaged in Healthy 30-Minute Meals called Pan-Seared Swordfish with Rainbow Ribbon Salad.
This quick and easy meal is both beautiful and delicious thanks to the addition of vibrantly hued rainbow carrots. Don't despair if you can't find them locally, however. Regular orange carrots will provide a nice pop of color, as well.
Tip: For best results, choose large, straight carrots for this application instead of smaller and/or twisted specimens. This will make it much easier to peel and slice them into nice ribbons with a vegetable peeler.
Prep time: 20 minutes
Cook time: 10 minutes
Serves: 4
Lemon Vinaigrette Ingredients:
¼ c. extra virgin olive oil
1 T. white balsamic vinegar
1 T. fresh lemon juice
1 t. organic lemon zest
½ t. Italian seasoning
½ t. garlic powder
1 t. Dijon mustard
1 T. honey
Sea salt, to taste
Remaining Ingredients:
2 T. extra virgin olive oil
4 6-oz. swordfish fillets, approximately 1" thick
Sea salt and black pepper, to taste
3 large carrots, peeled and sliced into thin ribbons with a vegetable peeler
6 c. fresh baby arugula
¼ c. fresh basil, chopped
3 T. fresh parsley, chopped
For garnish: 1 large lemon, sliced
Directions:
1. Prepare vinaigrette by combining all ingredients in a glass jar with a tight-fitting lid. Cover and shake vigorously until thoroughly combined. Set aside.
2. Heat olive oil in a large skillet over medium-high heat until hot.
3. Generously season the swordfish fillets on both sides with salt and black pepper and add to the hot skillet. Cook until golden brown and releases easily from the bottom of the skillet, approximately 4-5 minutes. Turn and cook for another 4-5 minutes, or just until the swordfish is cooked through. Remove from heat and set aside.
Tip: The fillets should change color/turn white about 1/3 of the way up from the bottom as it cooks. The remaining portion will cook through as it rests.
4. Add the carrot ribbons, arugula, basil, and parsley to a large bowl and drizzle 2-3 tablespoons of the lemon vinaigrette. Season with salt and black pepper, to taste, and toss to combine.
5. To serve, divide the salad between four individual serving plates and top each with a piece of swordfish. Garnish with lemon slices, if desired, and offer the remaining vinaigrette on the side. Enjoy!
Click on Healthy 30-Minute Meals recipe package for more!