Orange Pomegranate Salad with Orange Champagne Vinaigrette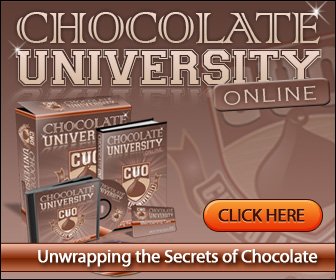 Orange Pomegranate Salad with Orange Champagne Vinaigrette
Enjoy this month's kitchen-tested recipe – the Orange Pomegranate Salad with Orange Champagne Vinaigrette!
This lovely winter salad features gorgeous colors and incredible flavor. Bright red pomegranate arils and vibrant sections of orange whet the appetite with strong visual appeal, while creamy goat cheese and avocado balances the satisfying crunch of the red onion and pecans. A little drizzle of the delicious homemade citrus vinaigrette pulls it all together for a truly satisfying meal.
Prep time: 20 minutes
Cook time: n/a
Serves: 4
Orange Champagne Vinaigrette Ingredients:
¼ c. citrus champagne vinegar*
1 large clove garlic, smashed and peeled
2 T. honey, preferably local
1 t. Dijon mustard
1 t. orange zest, preferably organic
¼ c. orange juice, freshly squeezed (approximately 1 large orange)
½ c. extra virgin olive oil
Sea salt and black pepper, to taste
Salad Ingredients:
1 large pomegranate
1 large avocado, chopped
1 T. fresh lemon juice
6 c. mixed salad greens
½ medium red onion, sliced thin
1 large orange, sliced, peeled, and separated into bite-sized sections
2 oz. goat cheese, crumbled
¼ c. pecan halves
Directions:
1. To prepare the dressing, add the vinegar, garlic, honey, Dijon mustard, orange zest, and orange juice to a blender or food processor. Blend on high until completely smooth, approximately 1 minute.
2. If using a blender or processor with a vented top, slowly drizzle in the olive oil while blending, or add all at once if this isn't possible. Season with salt and black pepper, to taste, and blend until thoroughly emulsified. Taste and add additional salt, if desired. Transfer to a serving container and set aside.
3. Remove the arils from the pomegranate by slicing off the top and scoring down the sides in between the aril sections with a sharp knife. Carefully pull apart along the score lines and separate the arils from the pith. Place the arils in a small bowl and set aside.
4. Coat the avocado with the lemon juice to prevent browning and set aside.
5. Arrange the mixed greens on a large serving platter and top with the red onion, orange sections, avocado, and pomegranate arils. Top with the crumbled goat cheese and pecan halves. Drizzle with some of the orange champagne vinaigrette and serve immediately with the remaining dressing on the side. Enjoy!