One-Pot Chunky Italian Meat Sauce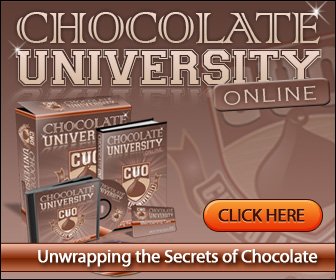 One-Pot Chunky Italian Meat Sauce
Enjoy this month's kitchen-tested recipe – the One-Pot Chunky Italian Meat Sauce!
This chunky meat sauce takes a little while to come together, but it is worth the effort. This recipe makes a large amount of sauce, so be sure to use a 6-quart or larger Dutch oven or pot when making it.
This meat sauce can be enjoyed immediately after cooking, but it tastes even better a day or two later when the flavors have had a chance to mingle. This recipe also freezes up nicely for later use. Try it with our 5-Cheese Meaty Lasagna!
Prep time: 20 minutes
Cook time: 3+ hours
Serves: 6-8
Ingredients:
3 T. extra virgin olive oil
2 medium yellow onion, finely chopped
3 cloves garlic, peeled and finely minced
2 c. white mushrooms, cleaned and roughly chopped
Sea salt and black pepper, to taste
2 large stalks celery, cleaned and finely chopped
1 large carrot, peeled and finely chopped
2 c. dry red wine, divided
1¼ lbs. ground beef, 85% lean
1 lbs. bulk sweet pork sausage
1 lbs. bulk spicy pork sausage
2 28-oz. cans tomato puree
1 28-oz. can petite-cut tomatoes, undrained
2 6-oz. cans tomato paste
1 T. dried oregano
2 t. dried thyme
2 t. dried rosemary
2 T. honey, preferably local
3-4" Parmesan rind
2 whole bay leaves
Directions:
1. In a large (6 quart or larger) Dutch oven, heat olive oil over medium heat. Add onion, garlic, and mushrooms and season with salt and black pepper, to taste. Cook, stirring occasionally, until onions become soft and mushrooms begin to release liquids, approximately 4-5 minutes.
2. Add celery, carrots and ½ cup wine and continue cooking for 3-4 minutes.
3. Add crumbled beef and pork and stir to combine. Cook over medium heat until no longer pink inside. Remove from heat and carefully drain excess fat from pot, if necessary.
4. Set Dutch oven over low heat. Add tomato puree, petite-cut tomatoes, tomato paste, and remaining red wine to Dutch oven, along with oregano, thyme, rosemary, and honey. Season with additional salt and black pepper, to taste, and stir to combine.
5. Add bay leaves and Parmesan rind. Cover and simmer on low for 3-4 hours, stirring occasionally. If sauce becomes too thick, add a little water to achieve desired consistency.
6. Remove from heat and discard bay leaves and remaining Parmesan rind. Taste and adjust seasonings, as desired. Serve immediately with your choice of pasta or freeze for later use. Enjoy!