Chocolate Covered Strawberries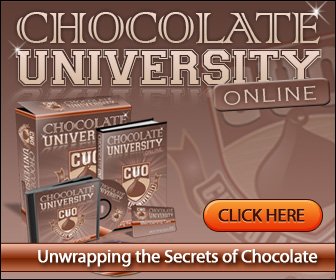 Chocolate Covered Strawberries
Enjoy this month's kitchen-tested recipe – the Chocolate Covered Strawberries!
The success of this recipe depends on two things:
First, the strawberries must be completely dry before dipping. Otherwise, the chocolate will not adhere correctly. For best results, allow the strawberries to air dry for at least an hour before dipping in the melted chocolate.
Second, to avoid chocolate that breaks apart and falls off the strawberries when you bite into it, be sure to add some form of oil to the melted chocolate prior to dipping. If you don't have coconut oil, you can use an equal amount of melted butter or a neutral (tasteless) oil, such as sunflower oil, instead.
Prep time: 15 minutes (+ time for strawberries to dry thoroughly and for melted chocolate to set)
Cook time: 4-5 minutes to melt chocolate
Serves: 4-6
Ingredients:
1 16-oz. container strawberries, preferably organic
½ c. 60% cacao dark chocolate baking chips*
1½ T. coconut oil, divided
½ c. semi-sweet chocolate chips*
¼ c. white chocolate chips
¼ c. pecans, very finely chopped
*Use either 1 cup dark chocolate chips or semi-sweet chocolate chips, if preferred
Directions:
1. Line a large baking sheet with wax paper or a Silpat™ baking mat. Set aside.
2. Thoroughly wash strawberries and pat dry with a paper towel. Place on the prepared baking sheet and allow to air dry for one hour or until completely dry.
3. Place dark chocolate chips and one-half tablespoon coconut oil in a medium microwave-safe bowl. Microwave the chocolate chips 20 seconds at a time, stirring in between each segment, until melted and completely smooth.
4. Dip half the strawberries into the dark chocolate until covered. Gently drag the bottom edge against the side of the bowl to remove excess chocolate before transferring to the baking sheet.
5. Optional: If using two types of chocolate chips, repeat Steps #3 and #4 with the semi-sweet chocolate chips, one-half tablespoon coconut oil, and the remaining strawberries.
6. Place the baking sheet in the refrigerator until the chocolate completely "sets," approximately 20 minutes.
7. Place the white chocolate chips and the remaining coconut oil in a medium microwave-safe bowl. Microwave, 20 seconds at a time, stirring in between segments, until the chocolate is completely melted. Carefully drizzle the melted white chocolate over half the chocolate-covered strawberries with a spoon.
Tip: For better control, use a pastry bag fitted with a very small tip or an empty squeeze bottle for this.
8. Place the finely chopped pecans in a small bowl and set aside.
9. Dip the bottom of remaining strawberries in the melted white chocolate and then dip into the bowl of chopped pecans. Swirl until the bottom of each strawberry is completely coated in the nuts. Transfer to the baking sheet with the other strawberries and return to refrigerator until set, approximately 20 minutes.
10. When the chocolate is firm, remove the baking sheet from the refrigerator and serve immediately. Enjoy!